Vietnam embassy in Belgium – Ambassade du Vietnam en Belgique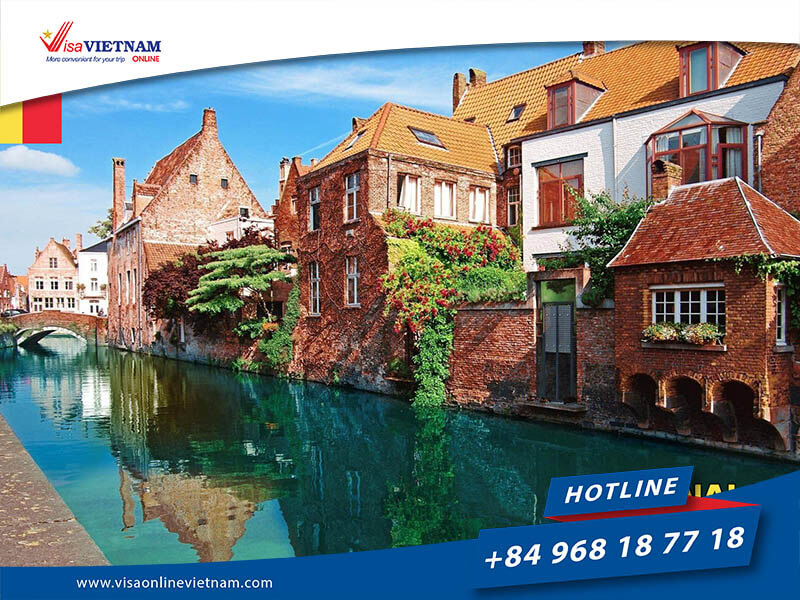 A traditional way to apply Vietnam visa from Belgium is going to Vietnam Embassy. Whenever having problem with your visa, you can come there to solve. This article will give you information about Vietnam Embassy in Belgium.
View more:
Vietnam visa requirements for Belgium citizens – Visa Vietnam en Belgique
How to apply Vietnam visa for Belgium citizens? – Visa Vietnam en Belgique
Vietnam Embassy in Belgium functions as a bridge between the Vietnamese Government and its counterpart in Belgium. It is also the place where Belgium citizens and residents can visit to apply for a visa to Vietnam.
Embassy of Vietnam in Belgium
Address: Boulevard Général Jacques 1, 1050 Brussels, Belgium
Telephone: 32 (0)2. 379 27 37 ;
Fax: 32 (0)2. 374 93 76
Email : vnemb.brussels@skynet.be
Note:
Office hours for public: 9.00 am – 5.00 pm from Monday to Friday.
How to apply Vietnam Visa At Vietnam Embassy In Belgium?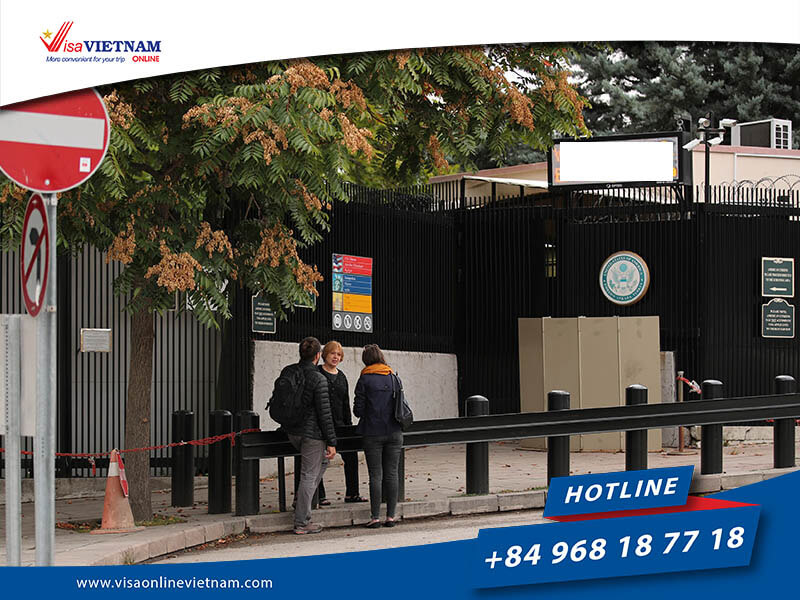 By visiting the Vietnam Embassy in Belgium which is near your living, you can get Vietnam visa by coming in person or by post. The visa procedure may take several days (usually from 3 to 6 working days) and the visa fee may vary from embassy to embassy.
Applying Vietnam visa at the Vietnam Embassy is a traditional way, in case you have time and want to apply by yourself. Here are something you need to notice:
Process time depends on how fast you need your Vietnam Visa. You should call to Vietnam Embassy for details if you want to make sure.
Required documents: your passport, money and 1 new envelope with stamp on it and your exact home address in order to avoid losing issues
In case you come personally to Vietnam Embassy in Belgium, you need to fill in the application form, show 2 passport-size photos, pay the fee in cash, and then return to Vietnam embassy after 4-5 working days to pick up your Vietnam Visa.
In other ways, you can send off your passport, application form, 2 passport-size photos via postal mail express to Vietnam Embassy in Belgium, make a payment per instructions, get your passport with the visa stamp after 4-5 working days as well.
This way takes you a lot of time for applying and waiting. You don't know how the progress of your application is going on. If you want Visa urgently whether your Visa will be ready in time. This is a difficult question if you need Vietnam Visa urgently such as on business, study, medical problems… In addition you cannot restrain expense, have to pay additional cost.
Visa on arrival or e-visa is a new visa facilitative measure that allows the local visa agency or trusted partner to print the visa electronically without making a trip to the Vietnam Embassy to collect the visa sticker. This is one of, if not, the quickest and cheapest way to get your visa for Vietnam.
You just need to follow these simple steps below:
Fill in apply Vietnam Visa form on website with your information such as full name, passport number, date of birth, gender, nationality, date of arrival, type of visa…
Double check your information to make sure that all are correct, make a payment with a list of payment methods we accept and fill in the secure payment page for our visa service fee.
Receive approval letter in working hours. We shall automatically process approval letter and give the result back to your contact's email on the bookings as processing time.
Copies of the same document will be forwarded on your behalf to Vietnam Immigration checkpoints at International Airports. When you arrive in Vietnam, the Immigration officers will have those documents ready and will be able to issue your entry visa quickly.
You should be noted:
 Service fee: This is the fee you pay visa agent for applying your visa request.
Stamping fee: This is the fee ruled by the Immigration Department that you have to pay in cash at your arrival airport to be granted a Vietnam visa.
Your passport must be valid for at least six months and have at least 2 blanked left pages.
ONLY person who travel by AIR to Vietnam can use Visa On Arrival.
You can check your Vietnam visa fee by clicking Vietnam visa fees 2019.
Applying Vietnam visa on Arrival or Business Vietnam visa, you can get your Vietnam visa in Bruges, Brussels, Antwerp, Ghent, Leuven, Liege, Mechelen, Mons, Ostend or any cities in Belgium. Let's apply visa at visaonlinevietnam.com!
***
ww.VisaOnlineVietnam.com is operated by VIETNAM VISA SERVICE., Co. LTD VIETNAM with more than 18-years experience in visa service and 20-year in traveling arrangement. This website was set up to offer visa applicants the most convenient but cheapest services that meet the criteria of Quality, Safe and Secure; Reliability, Prompt Responses, Competitive Prices, and Customer-Focused Approach; save your time & money; Money back guarantees for declined applications.
In case there are any question, please do not hesitate to contact us at Hotline: +84 968 18 77 18/ WhatsApp: +84 – 982 879718 or Email: sales@visaonlinevietnam.com/ Fanpage: https://www.facebook.com/visaonlinevietnamcom/.