Travel Guide To Ride A Motorbike In Northern Loop Vietnam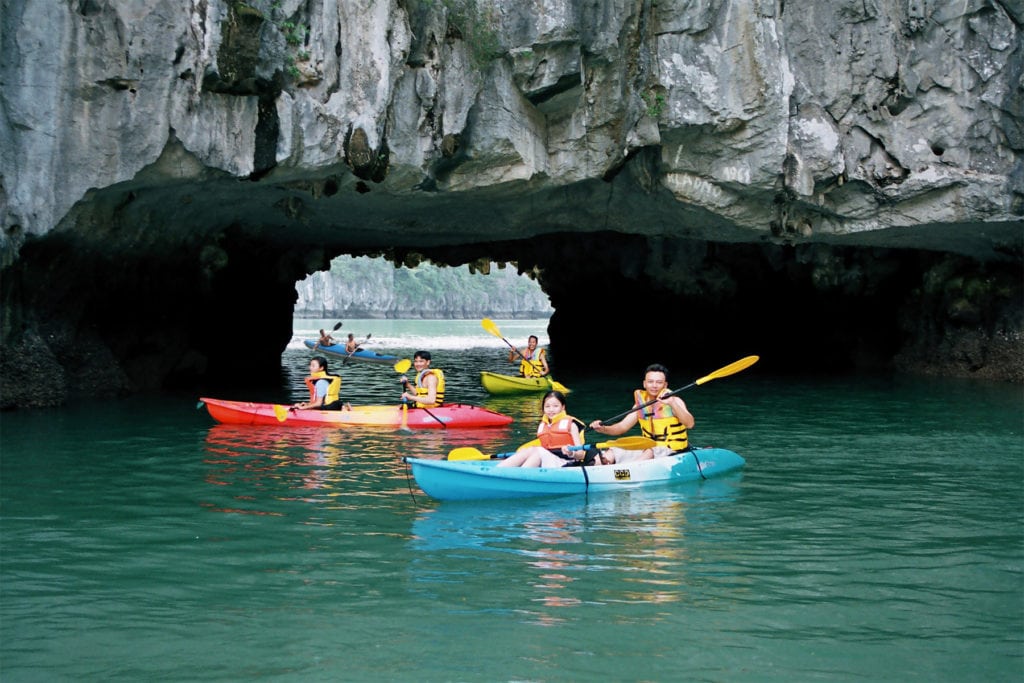 Located in the northern mountainous region of the country, the Northern loop Vietnam offers visitors breathtaking views. For those who have traveled farther, they also feel that it is one of the most impressive trips in Southeast Asia.
A motorbike trip through Vietnam's Northwest and Northeast will take you through huge limestone mountains, golden terraced fields, majestic rivers, and ethnic minority communities with unique culture, etc.
If you are interested in this trip, it's necessary to know some of the tips we offer in this article.
About Northern loop Vietnam
A motorcycle ride to Northwest and Northeast region will start from Hanoi to the north in a big loop along the Vietnam-Laos and Vietnam-China borders. It is characterized by the unspoiled nature of large mountains and terraced fields. Accordingly, you will go up the mountains and experience the upland culture for a while before returning to Hanoi. Depending on the location you explore, it will last one to two weeks.
Highlights of the Northern loop Vietnam include Moc Chau, Mai Chau, Son La, Sapa, Dien Bien Phu, Bac Ha, Ha Giang, Ba Be, Cao Bang, and Lang Son.
During the trip, you will stay in small rustic villages with the locals. Because they are all famous tourist spots, accommodation is abundant and varied. You can choose a stilt house, homestay, resort, or hotel. Thanks to that, you will have the opportunity to experience the daily life of the ethnic people here and enjoy numerous Northern specialties.
Things you should know before taking Northern loop Vietnam
In all the new lands, there will be differences in culture and lifestyle. That's why you should know some special things to keep in mind before making the trip. Thanks to that, you will avoid possible troubles and make your trip more convenient and memorable.
And here are the three most significant things:
Although some famous tourist destinations, such as Sapa, Mai Chau, or Ha Giang, have English-spoken locals, others don't. So, if you want to communicate well, you should learn a few key Vietnamese phrases or short sentences about greetings, prices, or ask for help. By searching Google, you will find a lot.

Moreover, an offline Google translation mobile app or a Vietnamese travel phrasebook is also very helpful in this case. Or, you can book a Vietnam motorbike tour, then a guide will support you.

The mountainous area does not seem to be very favorable for the phone signal and 3G. Hence, don't forget to prepare a paper map and a GPS-connected mobile device.

Hotels, resorts, and homestays will provide good Wifi for you.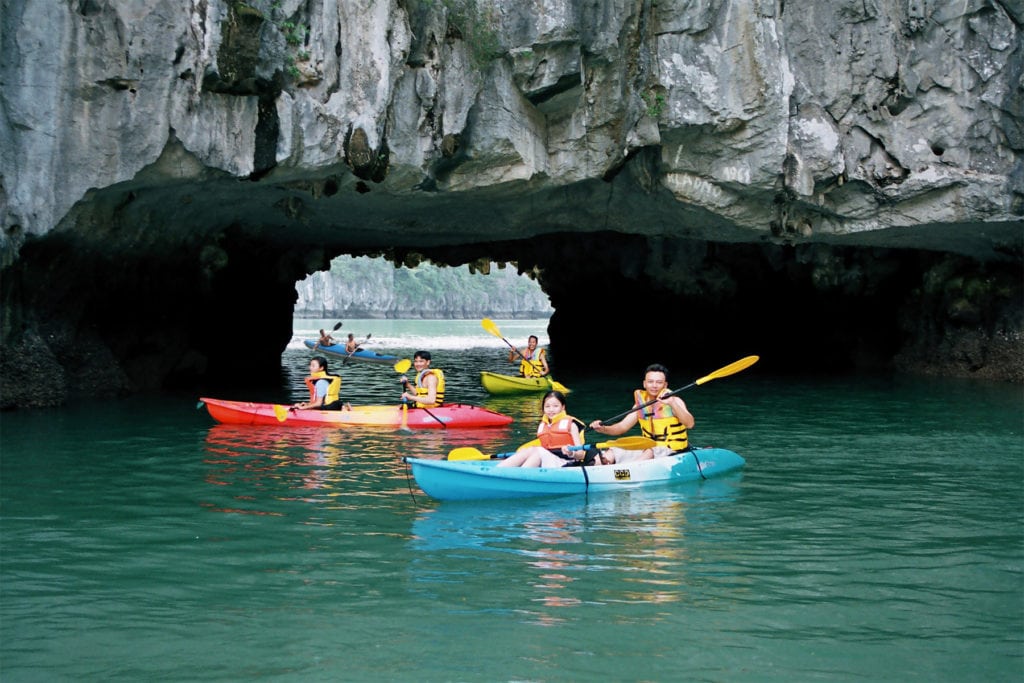 What to pack
Unlike classic tours in Vietnam, North Vietnam motorbike tours will require some special items. So make sure you don't forget the things below.
Medium to large-sized backpack for travelers.

Sneakers or boots

Enough clothes for 4-5 days

Medicine and First Aid kit

Waterproof jacket and raincoat

Motorcycle repair kit

Phone with mobile data

Swimsuit and towel

Camera

The phone number of those you can contact when needed (your hostel or guides, for example)

A paper map

Sunscreen

Chargers

Toiletries

Sunglasses

Not too much cash (you can withdraw more at ATM)
Ensure your safety
If you are not familiar with riding a motorbike on the terrains of Vietnam, we recommend having a tour guide to go with you in the Northwest or Ha Giang loop because the terrain conditions here are very challenging. The paths here have so many potholes and rocks. Some are too narrow and sometimes dangerous because of lying on the cliff or becoming muddy after the rains.
It is advisable to consider the weather before you go and be prepared for bad road conditions, slopes, and sharp bends. When traveling on winding roads, don't go too fast. Otherwise, you will easily fall when braking urgently and even have an accident by large trucks on the way.
Costs and suggested itineraries
A Vietnam motorcycle trip will save you a lot of money compared to traveling by passenger or train. Besides, choosing low-cost accommodation like hostels or dorm rooms at homestays is also not a bad choice. Here are some basic expenses for each person in a day.
Motorbike rental and fuel: VND 160,000

Accommodation: VND 100,000

Food and water: VND 200,000
Total costs: VND 460,000
Here is a brief journey for you in 10 days in Northern loop Vietnam. You can adjust it according to the time and places you will explore.
Day 1: Hanoi – Mai Chau (160 km, 5 hours)
Day 2: Mai Chau – Son La (190 km, 5 hours)
Day 3: Son La – Sapa (210 km, 5.5 hours)
Day 4: Trek or relax in Sapa
Day 5: Sapa – Bac Ha market (90 km, 4 hours)
Day 6: Bac Ha – Ha Giang (140 km, 4 hours)
Day 7: Ha Giang – Dong Van (180 km, 6 hours)
Day 8: Dong Van – Cao Bang (200 km, 6.5 hours)
Day 9: Cao Bang – Lang Son (125 km, 3 hours)
Day 10: Lang Son – Hanoi (150 km, 3 hours)
Northern loop Vietnam is one of Asia's most magnificent mountain road trips that brave travelers should try once in their lifetime. Certainly, the scenes here will leave you mesmerized. Hope the guide is useful for you. 
Feel free to ask me anything on the motorbike trips, and I promise to offer some help. Don't forget to like and share the article with others. Thank you.