Vietnam visa requirements for Belgium citizens – Visa Vietnam en Belgique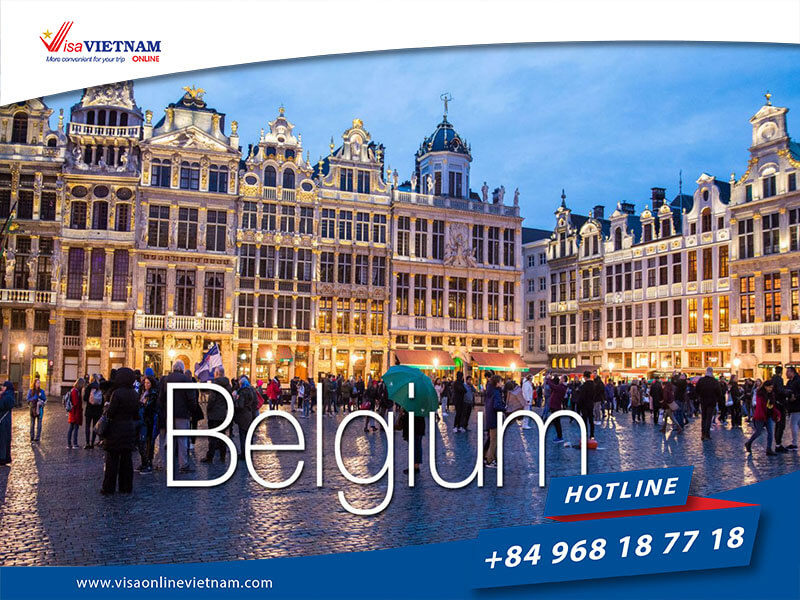 Foreigners when going to others countries all need to hold visa except from their country is in Vietnam visa exemption list. Are Belgium citizens required Vietnam visa to enter? What are Vietnam visa requirements for Belgium citizens?
View more:
How to apply Vietnam visa for Belgium citizens? – Visa Vietnam en Belgique
Vietnam embassy in Belgium – Ambassade du Vietnam en Belgique
Does Belgium citizens need visa for entering Vietnam or not?
Yes, citizens of Belgium need to have a valid visa for making trips to Vietnam. The two nations have great democratic bonds but so far, the nations have not entered into any reciprocal agreements with respect to their visa policies. Hence, Belgium citizens need to obtain a visa for entry into Vietnam even for the shortest duration and vice versa. Although, keeping in mind the democratic relations, Vietnam has still given certain exemptions to the Belgium citizens that are as follows :
All the Belgium citizens who are in possession of a diplomatic or official passport are entitled to avail an exemption of a maximum period of 90 days. If the official wants to extend the stay, then he would need a valid visa.
Any Belgium citizen who is a spouse or a child to a Vietnamese citizen, then he or she can apply for a visa exemption. After completing all the documentation successfully, the citizen can avail an exemption for as long as 5 years.
In addition, if you are a Belgium based Vietnam citizen then also you are entitled to apply for a visa exemption. You will need to submit all the relevant documents showing your Vietnamese status and you can get an exemption of up to 5 years.
The children under 14 years of age, who are sharing their passports with their parents, are entitled for an exemption. The child does not need a separate visa in this scenario. If the child has a separate passport, then a separate visa will be required.
To promote tourism, Vietnam has also given an exemption to all the Belgium citizens who are planning to make a trip to the famous Phu Quoc islands. Such travelers are allowed to enjoy a visa free stay of up to 30 days. However, if the traveler wishes to go beyond the island or stay on the island for more than 30 days then a valid visa will be required.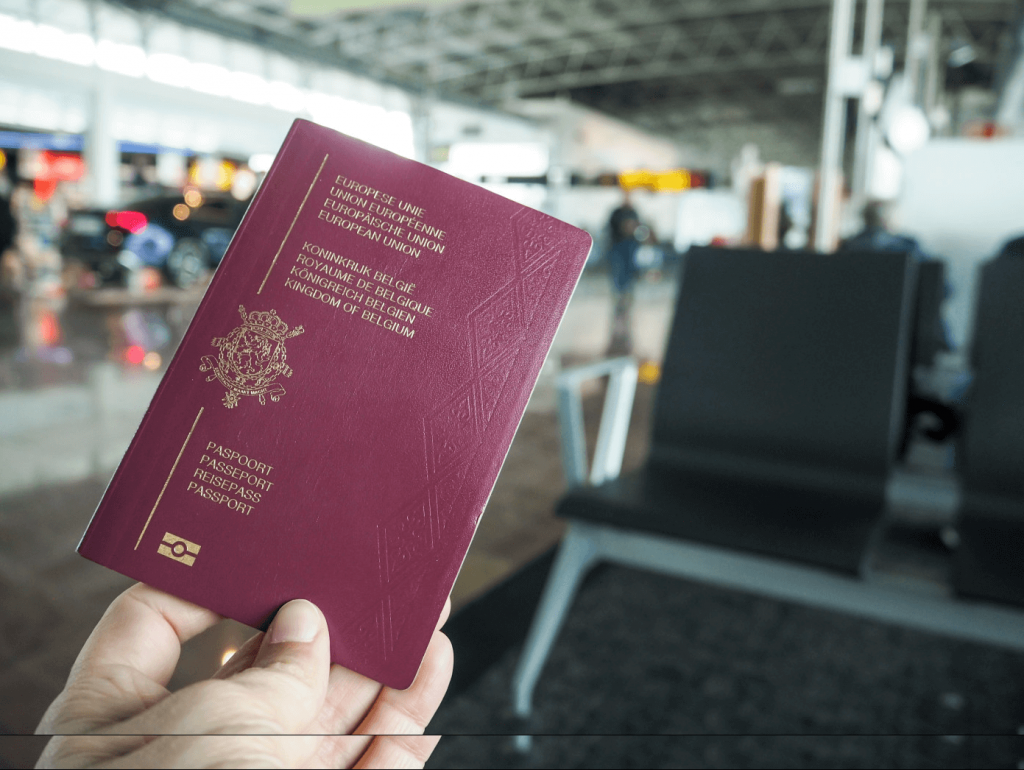 These are some of the exemption criteria laid down by the Vietnamese Visa Policy. It is advisable to thorough yourself with all the exemptions available before going ahead with the visa application. However, if you are not Belgium passport holder but now living in Belgium, there is an exemption list that some countries can travel to Vietnam with visa free, please check the table below to know whether you need to apply Vietnam visa or not.
Vietnam Visa Exemption List
Not all the foreigners in all countries all over the world need to apply Vietnam visa, there also has exemption. This is list of countries that Vietnam Immigration allows their citizens to enter Vietnam without visa with detailed length of stay.
| | | |
| --- | --- | --- |
| No | Citizens of | Days of Free Visa |
| 1 | United Kingdom | 15 days (Valid until 30 June 2021) |
| 2 | France | 15 days (Valid until 30 June 2021) |
| 3 | Italy | 15 days (Valid until 30 June 2021) |
| 4 | Spain | 15 days (Valid until 30 June 2021) |
| 5 | Germany | 15 days (Valid until 30 June 2021) |
| 6 | Belarus | 15 days (Valid until 30 June 2020) |
| 7 | Japan | 15 days |
| 8 | South Korea | 15 days |
| 9 | Sweden | 15 days |
| 10 | Norway | 15 days |
| 11 | Denmark | 15 days |
| 12 | Russia | 15 days |
| 13 | Finland | 15 days |
| 14 | Cambodia | 30 days |
| 15 | Thailand | 30 days |
| 16 | Malaysia | 30 days |
| 17 | Singapore | 30 days |
| 18 | Indonesia | 30 days |
| 19 | Laos | 30 days |
| 20 | Philippines | 21 days |
| 21 | Brunei | 14 days |
| 22 | Myanmar | 14 days |
| 23 | Chile | 90 days (Starting from 11 August 2017) |
Besides, there are two cases that the you can travel to Vietnam without Visa:
APEC business travel card holders are exempt from Vietnam visa for not more than 90 days.
Travelers to Phu Quoc Island with round trip air ticket and staying on the island for 30 days or less are exempt from having Vietnam visa. A visa is required if going outside the island.
Vietnam visa requirements for Belgium citizens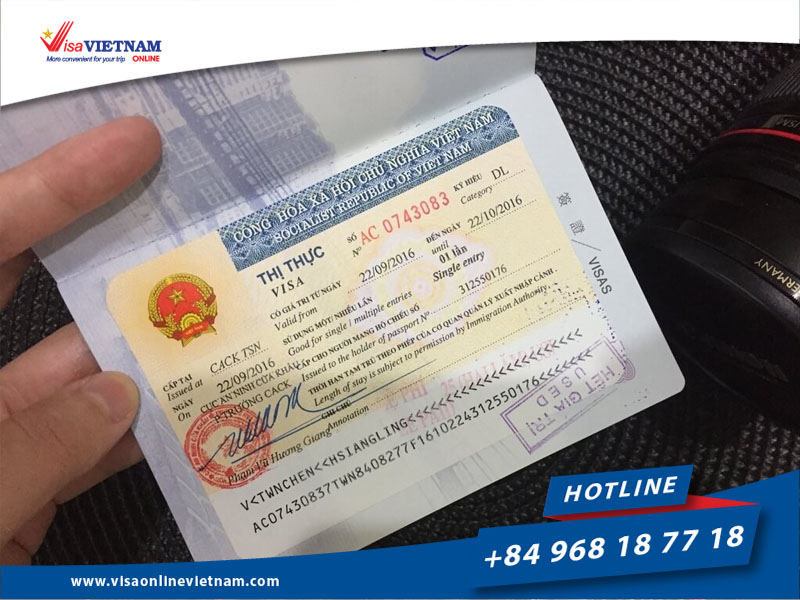 – In case you want to apply for visa in person at Vietnam Embassy, you can find the address of Vietnam Embassy in Belgium, it is open only within work hours on business days.
– The Vietnam embassy in Belgium is reachable by telephone but you can still present yourself there in person to get information on what is required from you by the immigration department of Vietnam, as a visa applicant to Vietnam.
– Passport must be at least ONE MONTH valid prior to your proposed date of exit from Vietnam (ex. Visa issued for 01st – 30th March, 2019, passport expiration date must be from 30th April, 2019 on wards).
– Photo must NOT be taken more than one year ago.
– Processing time: 5-7 working days
– If you live far away from the Vietnam Embassy and do not want to lose the documents (such as passport, money or documents) by postal mail or traffic jam once visiting Vietnam Embassy, you can apply for Vietnam visa on arrival. A trusted visa agent will help you apply Vietnam Visa Online for you and you will pick up your visa at one of Vietnam International Airports.
An application for a Vietnam visa on Arrival via Vietnam visa agencies that work in hand with the immigration department of Vietnam. This new visa on arrival policy has also significantly eased and streamlined the entire process, in the new process very little or almost no paperwork is required and the process is also considerably faster in comparison to the erstwhile process. The process usually begins with the selection of an agency that can process the visa application form for you. These agencies are mandated and contracted by the Immigration department and hence they need to be registered and recognized, so ensure that they do have all the necessary permissions before you share your sensitive personal data with them.
You can choose one of the above two options when seeking a visa to Vietnam as a Belgium citizen at your convenience.
Applying Vietnam visa on Arrival, you can get your Vietnam visa in Bruges, Brussels, Antwerp, Ghent, Leuven, Liege, Mechelen, Mons, Ostend or any cities in Belgium. Let's apply visa at visaonlinevietnam.com!
Vietnam Visa Requirements for Belgium citizens: Work Permit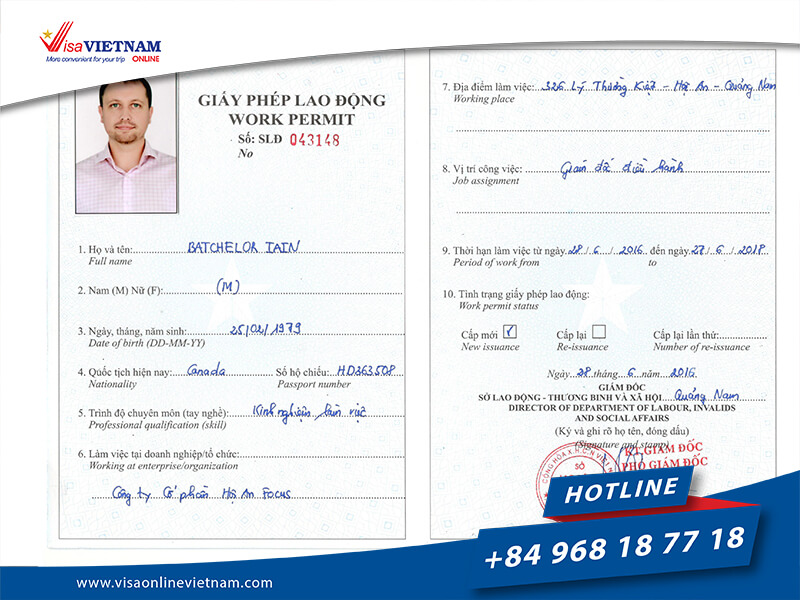 Belgium passport holders are now in Vietnam for working purpose so much. You know, if Belgium nationals want to work in Vietnam in a long time, they can not apply for tourism Vietnam Visa, they need Visa to work, this is also a permission that allows them to work in Vietnam.
About Vietnam visa requirements for Belgium nationals, there are something to be noted:
Person who does not have a Company in Vietnam agreed to guarantee, please let Visa Agent know so they can handle trade visa instead.
Dossier set submitted to apply for Visa is irrevocable so at that time travelers must still pay fee as normal
In case Visa cannot be obtained by visa agent's fault, they will redo or correct free of charge or refund as required by passenger
When obtaining Visa, applicants can travel by air or road or waterway from Belgium or from other countries to Vietnam.
***
www.VisaOnlineVietnam.com is operated by VIETNAM VISA SERVICE., Co. LTD VIETNAM with more than 18-years experience in visa service and 20-year in traveling arrangement. This website was set up to offer visa applicants the most convenient but cheapest services that meet the criteria of Quality, Safe and Secure; Reliability, Prompt Responses, Competitive Prices, and Customer-Focused Approach; save your time & money; Money back guarantees for declined applications.
In case there are any question, please do not hesitate to contact us at Hotline: +84 968 18 77 18/ WhatsApp: +84 – 982 879718 or Email: sales@visaonlinevietnam.com/ Fanpage: https://www.facebook.com/visaonlinevietnamcom/.