Useful Tips For An Epic Vietnam Motorcycle Adventure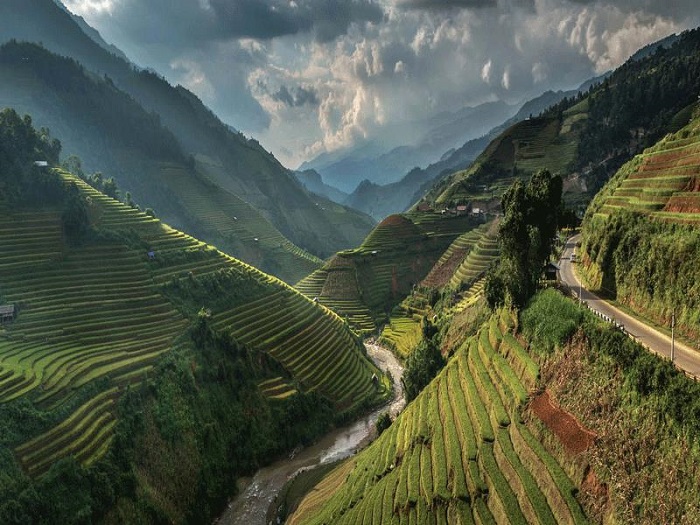 Vietnam, like any country in Southeast Asia, has two-wheel transport systems throughout the locality. Therefore, a motorbike adventure in Vietnam is a good opportunity for you to experience everything here, from culture to the beauty of mountains and beaches.
However, there are some risks of riding a motorbike in Vietnam because the traffic here is quite chaotic. It requires some notes, and to make sure your trip enjoyable and safe, you will need some tips that we will cover in this article.
Do not miss! They will not take you more than 15 minutes.
As you know, Hanoi and Ho Chi Minh City are the two biggest tourist destinations in Vietnam. This means you can choose to depart from either of these cities to other tourist attractions around it. Or, you can choose to go along the country on the highway.
If you want to drive a motorbike through the places in the Northeast and Northwest, then Ninh Binh, Halong Bay, Ha Giang, Sapa, Yen Bai, Cao Bang, Pu Luong, Mai Chau, and Moc Chau are ideal locations for you. In contrast, the South Vietnam motorcycle tours will go through the provinces and cities in the Mekong Delta.
In case you want to ride on the highway from north to south or vice versa, you will have the opportunity to see the most beautiful and friendliest rural areas of the country.
The highway lies in the west direction, so if you want to experience the coastal roads, choose the east route.
Don't get lost but do explore
Getting lost can sometimes become an enjoyable experience for you as long as you can control the adventure in Vietnam afterward. You will get the chance to meet new people and discover little-known attractions.
Please bring a paper map in case you do not have wifi or 3G does not work. Don't forget to check your location using GPS on your phone, and ask the local people for the correct direction when needed.
Stay away from bad weather
You will move outdoors in a few days. Therefore, ensure health and safety along the way by monitoring the weather and choosing the right time to make the trip. In fact, Vietnam's North, Central, and South will have different weather, so you should not be subjective about this.
Understand the risks on your way
When you choose to ride a motorbike, it will be riskier than traveling by passenger bus, train, or plane. So, researching the unfortunate things that may happen during your trip in advance is a way for you to avoid them, including law-breaking, motorbike damage, and injury.
Because you are a tourist, you may be ignored when violating traffic laws. However, don't use that to break the basic laws about lanes, traffic lights, right directions, etc. It is best to follow what local drivers around you do without question. That's because the traffic in Vietnam is quite crazy and confusing. And always look ahead to ensure your safety.
When you rent a motorbike or buy a used one, check whether it has all the necessary relevant documents. Besides, consider the vehicle status and insurance to minimize costs if there are any accidents or breakdowns occurring.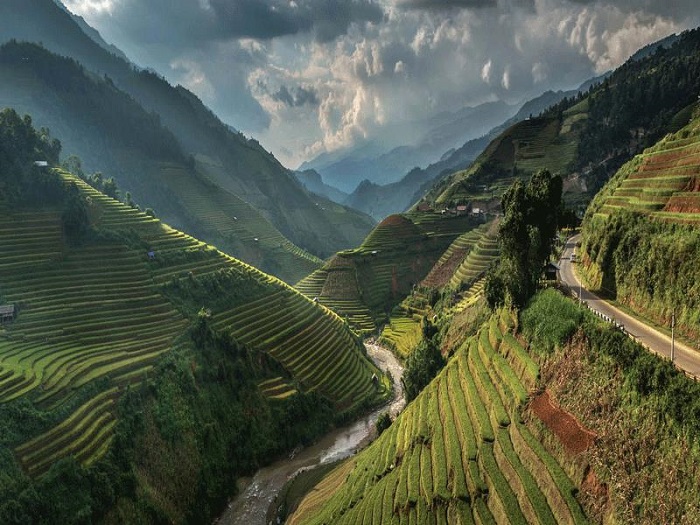 Pack carefully but don't overload
On an adventure in Vietnam by motorbike, carrying too many clothes is not necessary because you will have to save space for other gears or even food, water if you want to save costs. Thus, consider bringing the items that are really essential to avoid being overloaded.
Tips: Remember to fill up the gas before departure and once finding each gas station on the way, because on the highway, there will usually be no gas stations.
Go with a companion
Vietnam is great for discovering independently, but it will be more fun and memorable if you have another friend to share with. And sometimes, the difficulties along the way will not be scary anymore compared to taking a solo adventure in Vietnam.
At the same time, you can also hire a local guide or choose to go on a Vietnam motorcycle trip to get a closer and deeper look at the places you will go through. In particular, your companions also have more travel experience across Vietnam, making the trip easier to access, especially in areas with rough and rocky terrains.
Because this country is so beautiful and interesting to discover independently, an adventure in Vietnam on the motorcycle will surely give you the best experience of your life. With our guides, you won't have to worry about anything. Just enjoy it right now!
Feel free to ask me anything, and I promise to provide some help. Like and share the article with others if it's useful. Thank you.