What are Vietnam visa requirements for Australian citizens 2019 – 2020?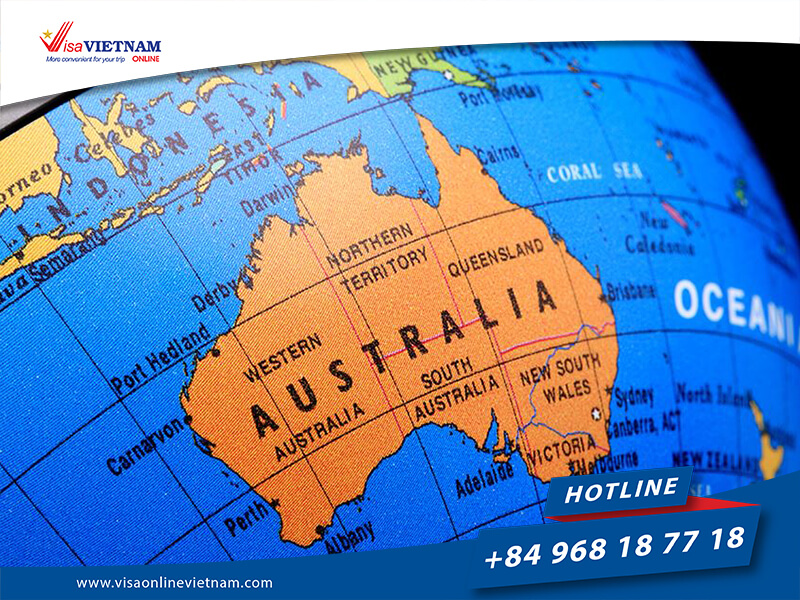 Australian citizens are required a Vietnam visa if they want to enter Vietnam. There are many kinds of visa and we will give you in detail of Vietnam Visa Requirements for Australian citizens.
There are thousands of Australian passport holders going to Vietnam every year, it means entering Vietnam is now not as difficult as in the past. If you want to enter Vietnam, you need to response these Vietnam Visa requirements for Australian citizens.
View more: New information about Vietnam e-visa (electronic visa) for Australian citizens
Do Australian nationals need a visa to visit Vietnam?
Unfortunately, Australia is not in Vietnam Exemption list so a visa is required for Australian passport holders to visit Vietnam. The citizens of Australia, who are willing and desirous to travel to Vietnam, must possess the necessary required information about getting the visa, this is one of Vietnam visa requirements for Australia passport holders. Generally, the entire information about the Vietnam Visa is available at the Vietnam embassy of the respective country.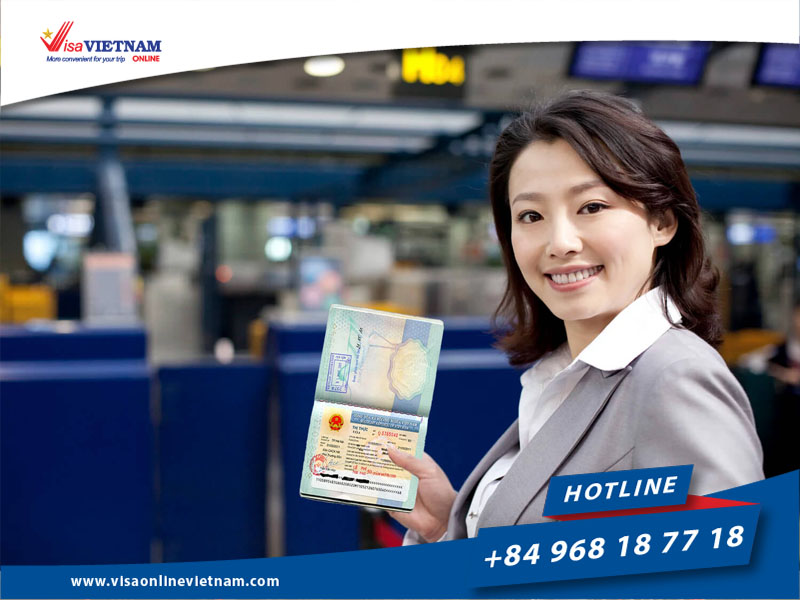 Vietnam has an exemption list that some country do not need a visa to enter. If you are not Australia citizens, please look up the list below to know whether your nationality is required to apply a Vietnam visa or not.
List of countries exempt from the visa to enter Vietnam
Areas
Countries
Term of residence
Asia
Singapore
less than 30 days
Thailand
less than 30 days
Malaysia
less than 30 days
Indonesia
less than 30 days
Laos
less than 30 days
Philippines
less than 21 days
Japan
less than 15 days
South Korea
less than 15 days
Cambodia
less than 30 days
Brunei
less than 14 days
Myanmar
less than 14 days
European
Sweden
less than 15 days
Finland
less than 15 days
Denmark
less than 15 days
Germany
less than 15 days
France
less than 15 days
United Kingdom
less than 15 days
Italy
less than 15 days
Spain
less than 15 days
Norway
less than 15 days
There are 2 options that Australian nationals may have: Getting Vietnam visa by visiting Vietnam embassy in Australia or applying online for a visa on arrival to Vietnam from Australia.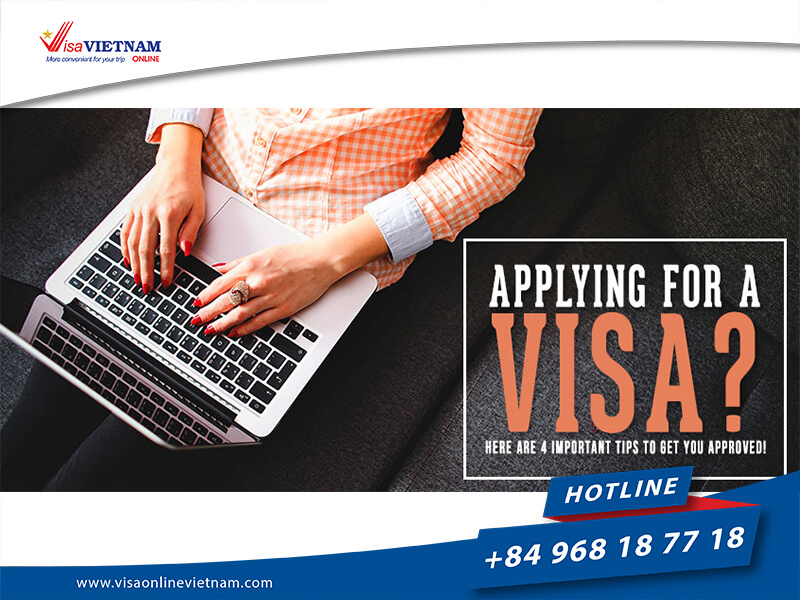 Here are some information when applying for Vietnam visa for Australian passport holder:
– In case you want to apply for visa in person at Vietnam Embassy, you can find the address of Vietnam Embassy in Australia.
– Passport must be at least ONE MONTH valid prior to your proposed date of exit from Vietnam (ex. Visa issued for 01st – 30th March, 2016, passport expiration date must be from 30th April, 2016 on wards).
– Photo must NOT be taken more than one year ago.
– Processing time: 5-7 working days
Vietnam Embassy in Australia
For your convenience, we would like to give you the contact information of the Vietnam Embassy in Australia as below:
Vietnam Embassy in Canberra
Address: 6 Timbarra, Crescent, O'Malley, ACT 2606 ,Australia
Phone: 61-2-6286 6059, 6290 1556, 6290 1894, 6286 6267
Fax: 61-2-6286 4534
Email: vembassy@webone.com.au
Office Hours: Monday to Friday: 9:00 -12:30 and 13:30-16:00
Vietnam Consulate in New South Wales
Address: Suite205, Level 2, Edgecliff Centre, 203-233 New South Head Road, Edgecliff,New South Wales 2027.
Phone: (02) 9327 1912 / 9327 2539
Fax: (02) 9328 1653
Email: vnconsul@ihug.com.au
Office Hours: Monday to Friday 9h00 -12h30 13h30-16h00
Applying Vietnam visa on Arrival
If you live far away from the Vietnam Embassy and do not want to lose the documents (such as passport, money or documents) by postal mail or traffic jam once visiting Vietnam Embassy, you can apply for Vietnam visa on arrival. A trusted visa agent will help you apply Vietnam Visa Online for you and you will pick up your visa at one of Vietnam International Airports. Please do not hesitate to find out How to apply for Vietnam visa in Australia!
Stamping Vietnam Visa at Vietnam international airport
You can only get your visa stamped at Vietnam international airport when using Vietnam Visa on Arrival – a kind of visa that you can apply when you are at home. After having the approval letter, passenger can stamp visa at one of Vietnam international airport gates.
Ports of entry that permit the use of a Vietnam visa on arrival
International airport
Noi Bai International Airport (Ha Noi)
Cat Bi International Airport (Hai Phong)
Da Nang International Airport
Cam Ranh International Airport (Khanh Hoa)
Tan Son Nhat International Airport (Ho Chi Minh City)
Can Tho International Airport
Phu Bai International Airport
Phu Quoc International Airport
Passenger should prepare the following documents to stamp Visa at the airport:
Visa Approval Letter issued by Vietnam Immigration Department (which had been sent to your email)
Immigration Form
Passport and remaining period of over 6 months, with at least 2 blank pages
Two 4×6 photos with white background, taken within 6 months and without glasses
Stamping fee
If you are you afraid of having trouble at the airport for stamping visa such as be bothered or made difficulty by airport security or no one assists procedures for visa stamping at the Vietnamese international airports or could be denied visa stamping and rejected for entry, you can use FAST TRACK service with quick support for stamping visa at Vietnam airports. Some extra services are also available when you apply online as CAR PICK UP, BOOKING HOTEL, BOOKING TOUR,…these services can make your trip to Vietnam comfortable and rhythmic.
How much does Vietnam Visa cost? Please refer Vietnam Visa fees in Australia for visa fee and service fee information.
Applying Vietnam visa on Arrival, you can get your Vietnam visa in Melbourne, Sydney, Perth, Cairns, Adelaide, Brisbane, Canberra or any cities in Australia. Let's apply visa at visaonlinevietnam.com!
Vietnam Visa Requirement for Australian citizens to work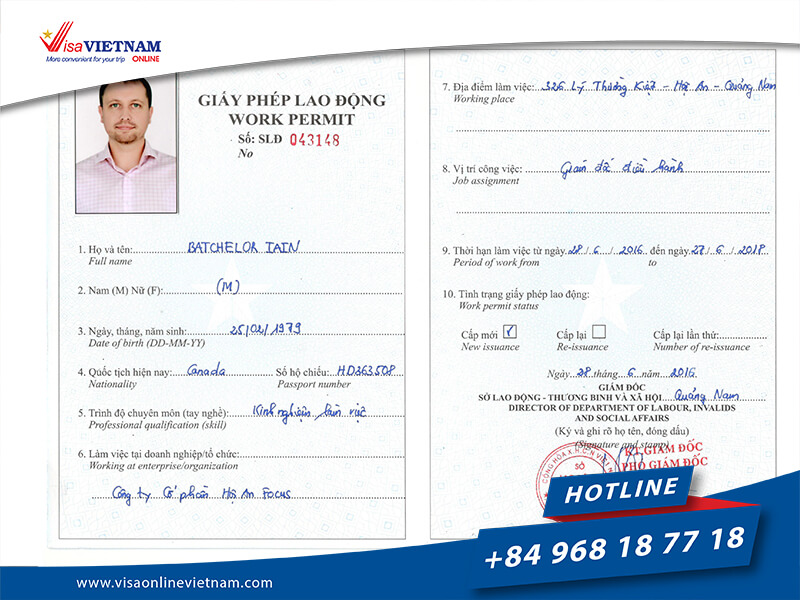 Australian citizens are now in Vietnam for working purpose so much. You know, if Australian passport holders want to work in Vietnam in a long time, they can not apply for tourism Vietnam Visa, they need Visa to work, this is also a permission that allows them to work in Vietnam.
About Vietnam visa requirements for Australian citizens, there are something to be noted:
Person who does not have a Company in Vietnam agreed to guarantee, please let Visa Agent know so they can handle trade visa instead.
Dossier set submitted to apply for Visa is irrevocable so at that time travelers must still pay fee as normal
In case Visa cannot be obtained by visa agent's fault, they will redo or correct free of charge or refund as required by passenger
When obtaining Visa, applicants can travel by air or road or waterway from England or from other countries to Vietnam.
Vietnam visa extension for Australian citizens
Provisions of the Government of Vietnam published that foreigners in general and Australian citizens in particular are only allowed to stay in Vietnam for a limited period. This is one of Vietnam visa requirements for Australian citizens as well: extension for Vietnam visa. In case the passenger has visa expired without further extension, they will be punished due to overdue visa, can be deported from Vietnam and listed on the entry blacklist.
We heartily inform you that when you enter Vietnam Tan Son Nhat border gate in Ho Chi Minh City, Moc Bai border gate Tay Ninh Province, you will easily extend your visa and save cost than Noi Bai border gate in Hanoi or Da Nang and Nha Trang.
The 3 basic Vietnam Visa extension are trade visa, tourism visa, and work visa. VVietnam visa requirements for Australian citizens and Procedures are different.
***
www.VisaOnlineVietnam.com is operated by VIETNAM VISA SERVICE., Co. LTD VIETNAM with more than 18-years experience in visa service and 20-year in traveling arrangement. This website was set up to offer visa applicants the most convenient but cheapest services that meet the criteria of Quality, Safe and Secure; Reliability, Prompt Responses, Competitive Prices, and Customer-Focused Approach; save your time & money; Money back guarantees for declined applications.
Should you need any further information or have any problem with visa, contact us:
1 Floor, 56A Nguyen Cu Trinh St, Dist.1, Ho Chi Minh City, Vietnam
Phone: +84 839 20 24 26
Hotline: +84 968 18 77 18 \ WhatsApp: +84 – 982 879718
Email: sales@visaonlinevietnam.com
Tollfree USA: 1866-278-6239