Vietnamese-Ambassador-to-Qatar-presents-credentials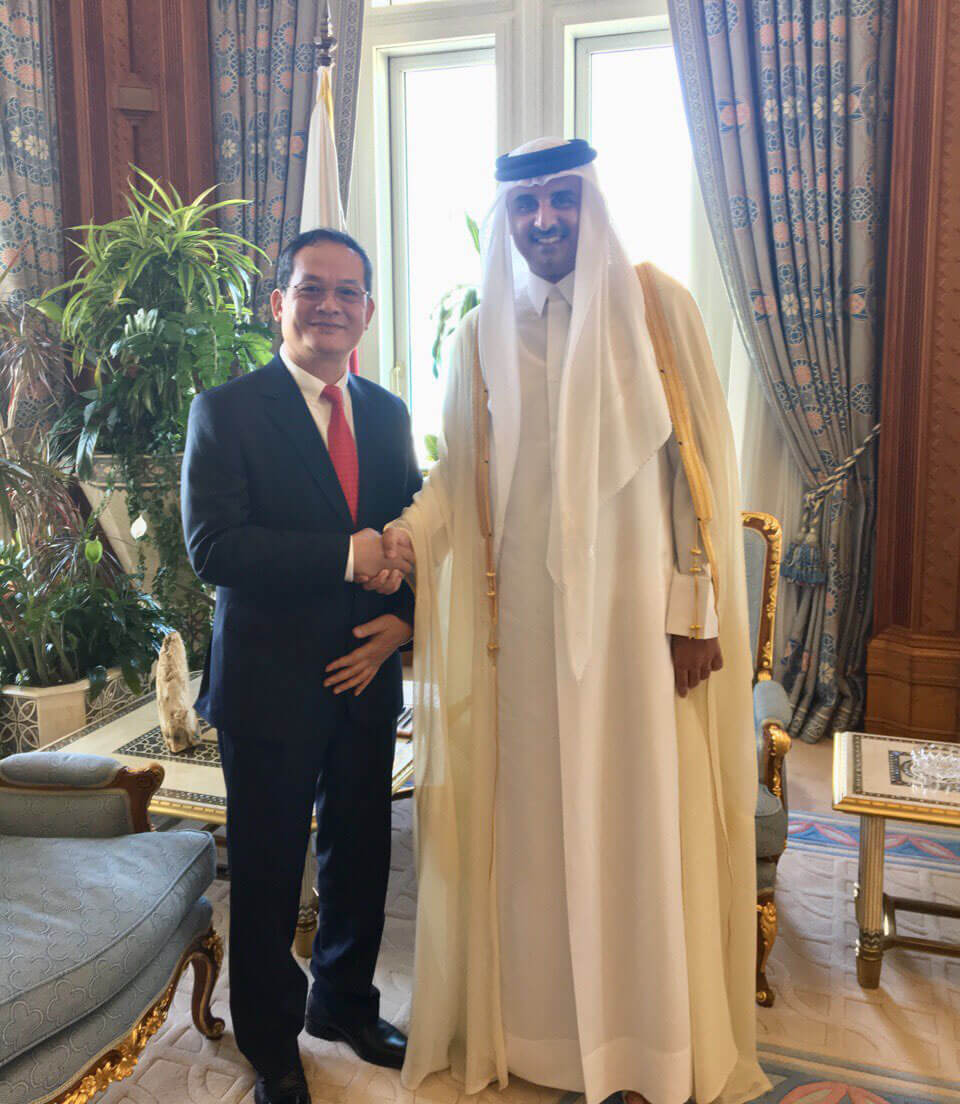 Vietnamese-Ambassador-to-Qatar-presents-credentials
Emir of Qatar Tamim Bin Hamad Al Thani made the statement during a reception on December 4 for Vietnamese Ambassador to Qatar Nguyen Dinh Thao who presented his credentials.
The Emir hoped to welcome President Tran Dai Quang in Qatar at an appropriate time for both sides, while wishing that the upcoming visit to Vietnam by Qatar's Foreign Minister and high-level officials will promote the implementation of agreements within the framework of the Vietnam-Qatar Intergovernmental Committee.
The Vietnamese diplomat conveyed President Tran Dai Quang's greetings to the Qatari Emir.
Expressing his thanks the Qatari Emir for his interest in the bilateral relations, Ambassador Thao affirmed to do his utmost to elevate the Vietnam-Qatar relations to a new height, meeting expectations of people from both sides.