New information about Vietnam e-visa (electronic visa) for Australian citizens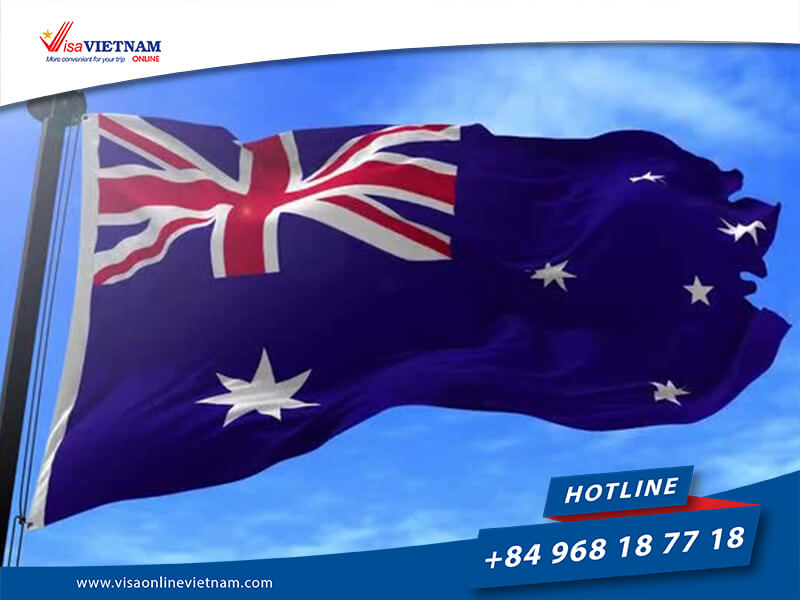 Citizens from Vietnam and Australia are now very easy to move to each other country, thanks to the loosened rule. It is no longer as difficult as in the past for Australian passport holders to get Vietnam visa in general and e-Visa in particular.
Nowadays, Vietnam is one of the most popular countries on the list of every traveler in SE Asia. In February, Vietnam launch the e-Visa program in order to simplify the visa process. Who can obtain Vietnam Evisa to enter Vietnam? There are citizens from 46 countries, including Australia, can get their E-visa electronically.
View more: What are Vietnam visa requirements for Australian citizens?
What to prepare when applying for a Vietnam E-visa for Australian citizens?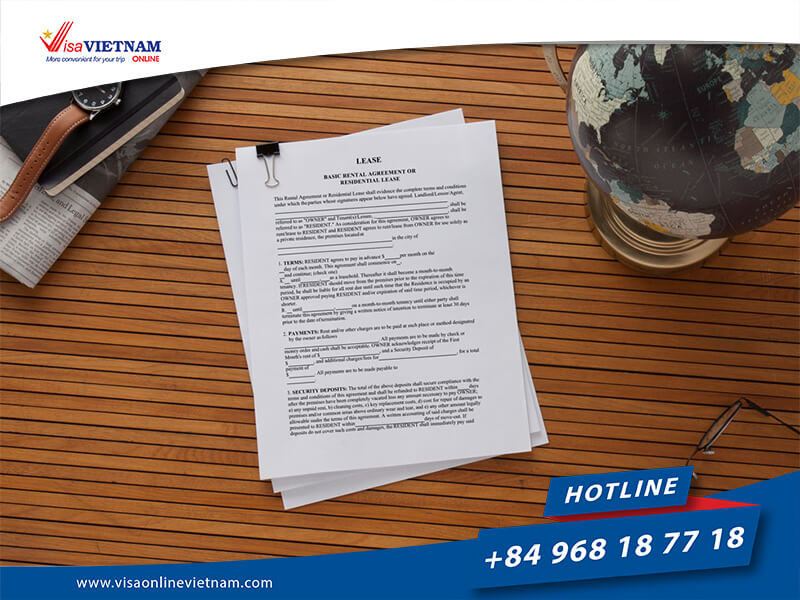 You have to prepare the following documents in order to apply for Vietnam visa:
Your original passport (at least 6 months in validity after arrival to Vietnam)
A Credit / Debit card / Paypal account
Digital Passport Scan (main page)
Digital ID/Passport image
How long does it take you to apply a Vietnam E-visa?
Your waiting time will depend on what case you choose. There are three options:
Standard Processing Time: 5 business days.
Rush Processing: 4 business days.
Super Rush Processing: 2 business days.
How long is the validity of Vietnam e-Visa?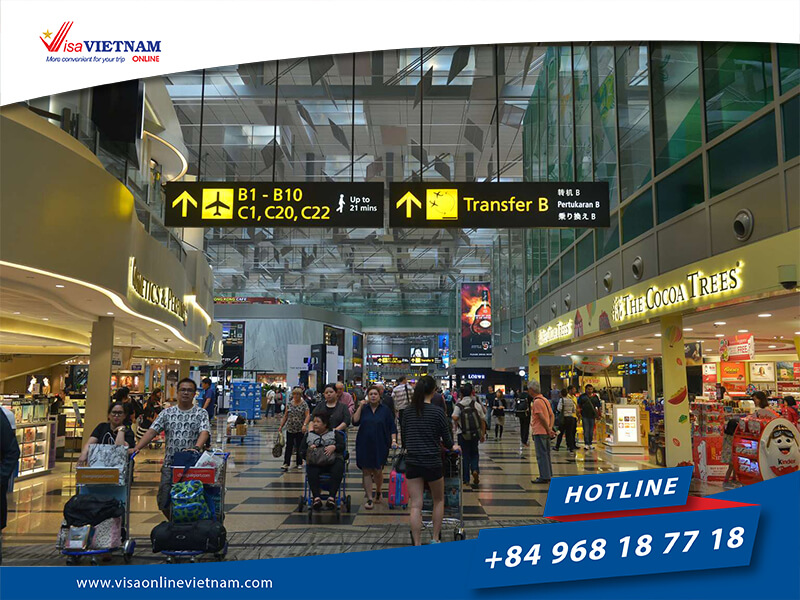 The Vietnam e-Visa has the validity of 30 days after your arrival. In addition, it is a single entry visa and allows for a maximum stay of 30 days.
In case you want multiple entry-visa or stay more than 30 days, please choose other type of visa available on the form then pick up your visa on arrival at the visa issuing office located at the international airport where you landing in Vietnam.
The e-visa or visa approval letter is a paper approved by Vietnam Immigration allows to board and pick up visa on arrival at international airports of Vietnam. You should check it careful to make sure no mistake or error then print a copy to use.
What are Vietnam E-visa Requirements for Australian citizens?
Passport
Your passport must have validity for a minimum of 30 days beyond the visa expiry date. For example, in case you enter Vietnam today and your visa expires in 30 days, then your passport must be valid for at least 60 days. It also  must have at least two blank pages for the immigration and border control officer.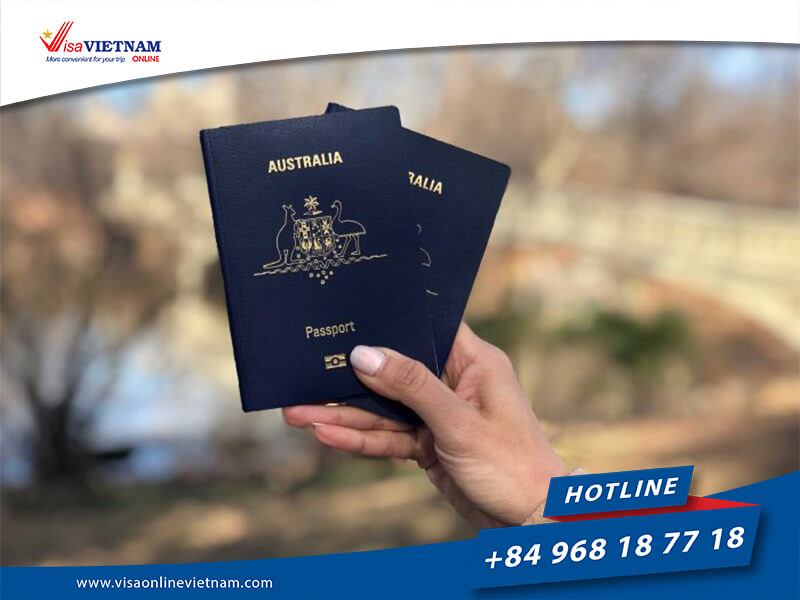 Ports of entry that permit the use of Vietnam e-Visa
International airport
Noi Bai International Airport (Ha Noi)
Cat Bi International Airport (Hai Phong)
Da Nang International Airport
Cam Ranh International Airport (Khanh Hoa)
Phu Bai International Airport
Phu Quoc International Airport
Tan Son Nhat International Airport (Ho Chi Minh City)
Can Tho International Airport
Land port
Bo Y Landport
Cha Lo Landport
Cau Treo Landport
Huu Nghi Landport
Ha Tien Landport
Lao Bao Landport
Lao Cai Landport
Moc Bai Landport
Moc Bai Landport
Nam Can Landport
Song Tien Landport
Tinh Bien Landport
Xa Mat Landport
Seaport
Da Nang Seaport
Hon Gai Seaport
Hai Phong Seaport
Nha Trang Seaport
Quy Nhon Seaport
Ho Chi Minh City Seaport
Vung Tau Seaport
What do I need to show when entering Vietnam?
You must present a printed copy of the E-visa, accompany with your passport.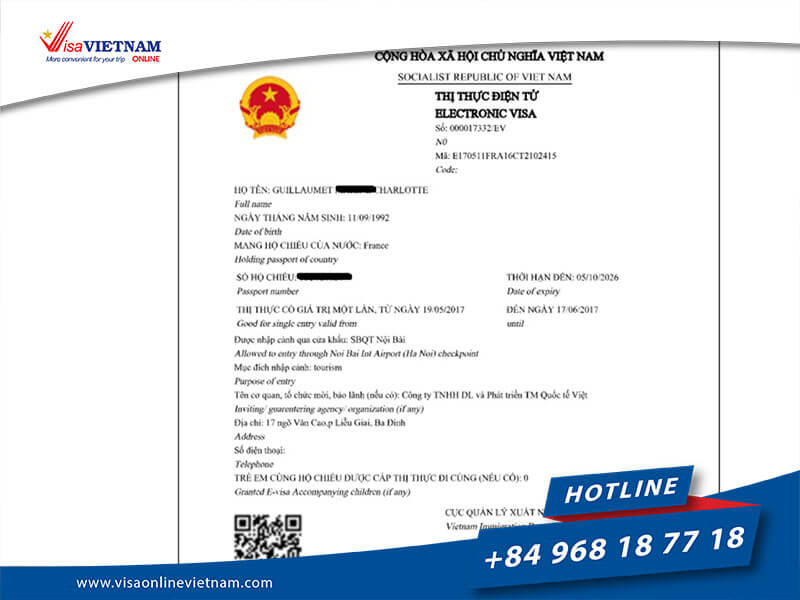 Important information you need to consider before applying
An Vietnam E-visa is valid for 30 days with single entry, from the proposed date of entry indicated during the application and Vietnam visa on arrival is the option you should choose for multiple entries or a stay in excess of 30 days. We gave detailed guide in How to apply Vietnam Visa for Australian so you can find out ways to apply for visa on arrival.
You can remain Vietnam for a maximum of 30 consecutive days after the initial entry date with Vietnam e-Visa.
Australian travelers wanting to visit Vietnam must have their passport with at least 6-month validity from the planned date of entry.
Minors who have their own passport must complete a full e-Visa application. Minors who are 14 and under and included on their parent's passport will have to be included on their parents e-Visa application.
Applicants are also needed to carry a copy of their e-Visa at all times during their stay.
How to apply online for Vietnam e-Visa?
If you want to apply Vietnam E-visa, you just need to follow 3 simple steps:
Access the website and fill in Apply Vietnam visa form include the airport of arrival, date of arrival, your full name, date of birth, passport number and your nationality.
After double checking your information to make sure that all are correct, you can also make a payment with a list of payment methods we accept and fill in the secure payment page for our visa service fee.
You are going to receive your approval letter and instructions to get your visa stamped. We shall automatically process approval letter and give the result back to your contact's email on the bookings as processing time. You just need to print and show it at International airport you land.
Upon arrival at the Vietnam international airport, you will see the Immigration Office where visa on arrival are issued. The visa issuing office is located in front of passport control counter. Go there to show your passport, visa approval letter wait to be called for stamp fee and get visa stamped on your passport.
Applying Vietnam visa on Arrival, you can get your Vietnam visa in Melbourne, Sydney, Perth, Cairns, Adelaide, Brisbane, Canberra or any cities in Australia. Let's apply visa at visaonlinevietnam.com!
***
www.VisaOnlineVietnam.com is operated by VIETNAM VISA SERVICE., Co. LTD VIETNAM with more than 18-years experience in visa service and 20-year in traveling arrangement. This website was set up to offer visa applicants the most convenient but cheapest services that meet the criteria of Quality, Safe and Secure; Reliability, Prompt Responses, Competitive Prices, and Customer-Focused Approach; save your time & money; Money back guarantees for declined applications.
Are you satisfied with this section? Is there any question that we do not list? Should you need any further information or have any problem with visa, contact us:
1 Floor, 56A Nguyen Cu Trinh St, Dist.1, Ho Chi Minh City, Vietnam
Phone: +84 839 20 24 26
Hotline: +84 968 18 77 18 \ WhatsApp: +84 – 982 879718
Email: sales@visaonlinevietnam.com
Tollfree USA: 1866-278-6239