Guide To Enjoying Motorbike Tours In Vietnam Central Highlands In 6 Days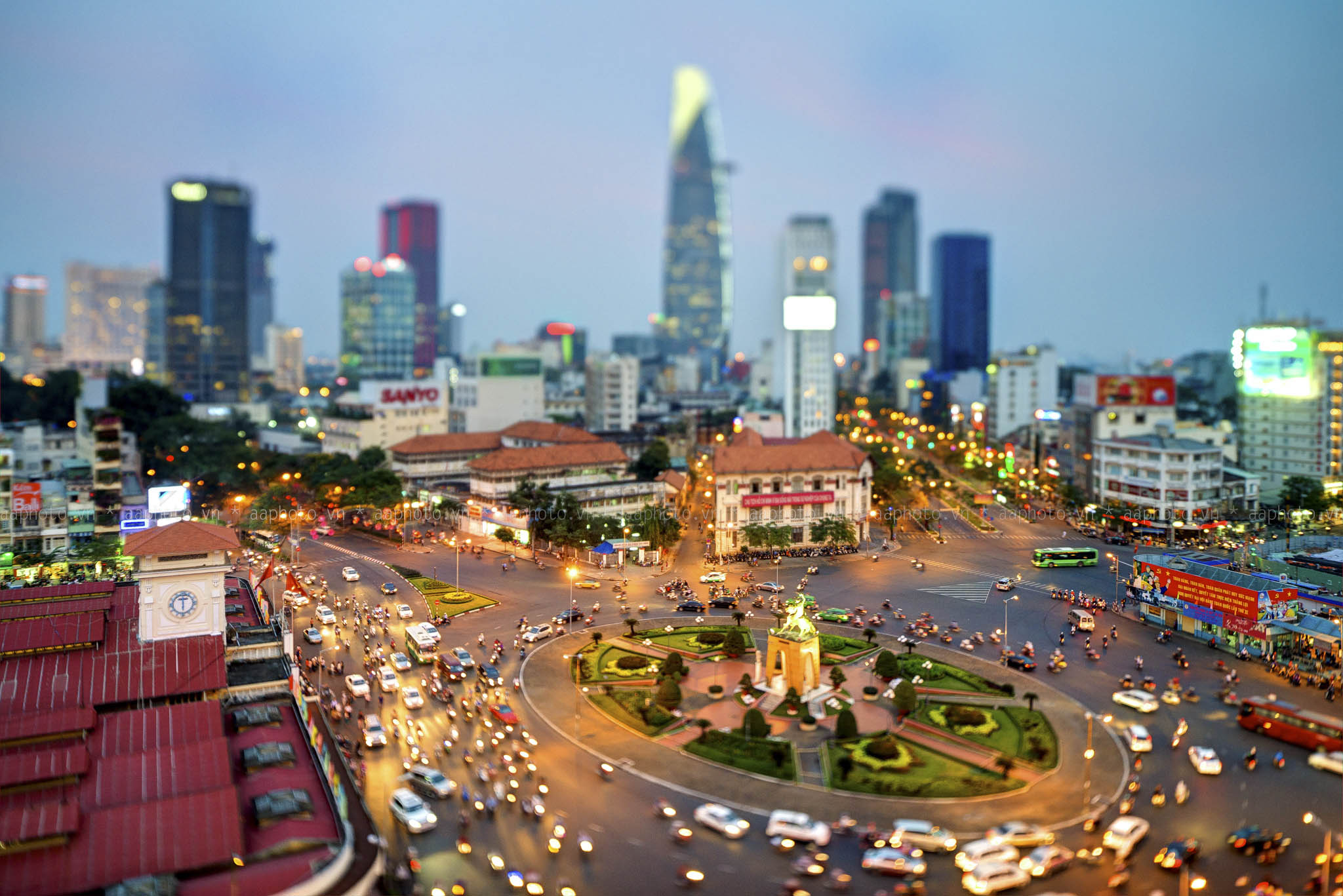 If you're falling in love with the days of traveling on a motorbike to experience the beauty and culture of Vietnamese remote lands, then do not miss the trip to Vietnam Central highlands.
The region contains so many special things, so certainly it won't make you disappointed. On the other hand, it will only take you six days to explore all the attractions here. 
If you are still doubtful, we will help you make a specific plan through the three beautiful cities of Dalat, Buon Me Thuot and Pleiku, where you can not only get exciting riding experiences but also enjoy lots of delicious foods. Through that, you can also adjust it to suit your interests and the time you want to spend here.
Let's dive in!
Day 1 – 2: Saigon to Dalat – The city of flowers
Day 1
Start the trip to Vietnam Central highlands with "bánh căn" (mini pancakes with meatball sauce), which can be found in any street in the city.
Next, come to Bao Dai King's Palace to experience the interesting intersection between Western and Vietnamese architecture. This place also preserves precious artifacts about the life of the feudal aristocracy and kings.
Afterward, enjoy lunch at Le Chalet, which will pamper your stomach with French and traditional Vietnamese cuisine. And don't forget to try "mì Quảng" (Quang noodles).
In the afternoon, you can choose the Dalat railway station, St. Nicolas de Bari Cathedral, and the Pedagogy College to visit. It won't take you too much time because these places are very close to each other.
In the evening, go to the Dalat night market to enjoy a variety of street food, fruits, and local specialties.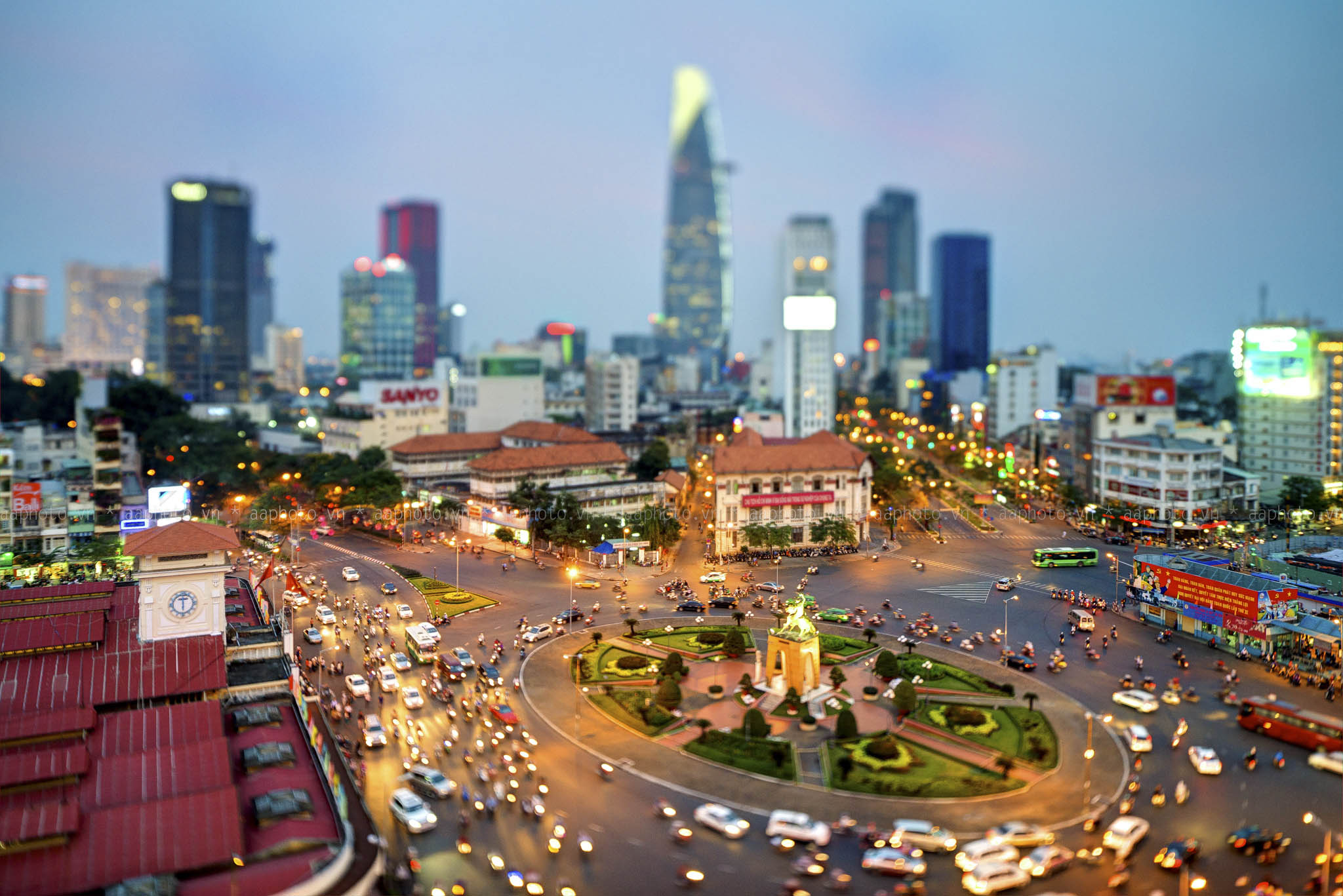 Day 2
On the next day, let's try "bún thố" (noodles in a big earthenware bowl) on Hung Vuong street. It is especially suitable for cold days.
Then, move to XQ Su Quan, a traditional silk handicraft village here. Don't forget to try "bánh ướt lòng gà" (steamed rice cake with chicken tripe) on Phan Dinh Phung street.
Because the journey from Dalat to Buon Me Thuot takes about five hours, you should depart from the afternoon.
Day 3 – 4: Buon Me Thuot – The land of coffee
Day 3
After arriving in Buon Me Thuot, try the most famous specialty here – "bún đỏ" or "bún riêu" (red noodles with meatball). Thus, you will have enough energy to explore this interesting city after that. Rest assured that the specialties here are not less cheap, delicious, and rustic than Dalat's.
Riding to Vietnam Central highlands, you cannot miss Dray Sap – Dray Nur waterfalls that are very attractive to visitors by the majestic beauty amidst the mountains and a sad love story. Besides, do not forget to enjoy the dishes bringing mountain flavors at this tourist spot. The journey is quite long, so you will have to spend all day exploring these waterfalls.
After returning to the city center, you can enjoy "bánh canh cá" (fish noodle soup).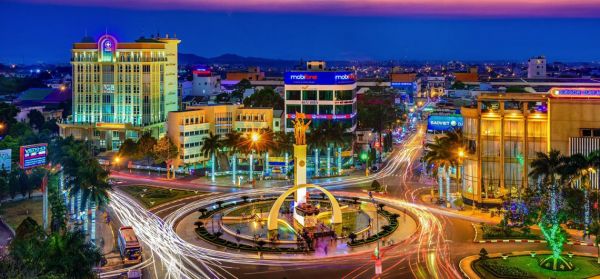 Day 4
Dak Lak is home to distinctive Vietnamese coffee. Hence, in the early morning, do not miss the chance to enjoy a quality cup of coffee in Trung Nguyen coffee village. After that, take a food tour on your own around the city with delicious dishes like "ốc" (sea snails), "bún thịt nướng" (vermicelli with grilled pork), "chè" (sweet soups), and "kem flan" (mini pudding with coffee and coconut milk), etc.
The journey from Buon Me Thuot to Pleiku is about three and a half hours, so you can choose to depart in the afternoon.
Day 5 – 7: Pleiku – "The sea on the mountain"
Day 5
"Bún riêu cá" (fish paste vermicelli) is a dish that we recommend for a great breakfast in Vietnam Central highlands. Then, go to the biggest local pagoda – Minh Thanh pagoda. It is not only serene and sacred, but it also attracts visitors by the picturesque natural beauty.
In the afternoon, come to My Tam restaurant on Quang Trung street to enjoy chicken rice.
Next, depart to Chu Dang Ya volcano to experience the vast and majestic forest space with century-old trees.
After a long day, bamboo-tube rice with grilled chicken will help you refill your energy.
It is quite challenging to conquer the roads in Pleiku unless you are an experienced rider. Therefore, if you are a newbie to the motorbike ride in Vietnam, it is highly recommended to take a Vietnam motorcycle trip.
Day 6
Coming to Gia Lai, you should not miss "phở khô" (dry noodles). After you finish your breakfast, ride northwest about 7 km to reach the "sea on the mountain" – the Sea Lake, which is located on a crater and is the largest natural freshwater lake here.
End your journey with local dishes like "bún mắm cua" (freshwater crab vermicelli), "gỏi đu đủ" (papaya salad), and "bánh xèo" (savory mini pancakes), etc.
Vietnam Central highlands is indeed the ideal place for your next trip. Please tell us how you feel after visiting the places we have recommended. And if you love those, don't hesitate to like and share the article with others. Thank you.