Foreigners should stay in 8 best beach resorts in Vietnam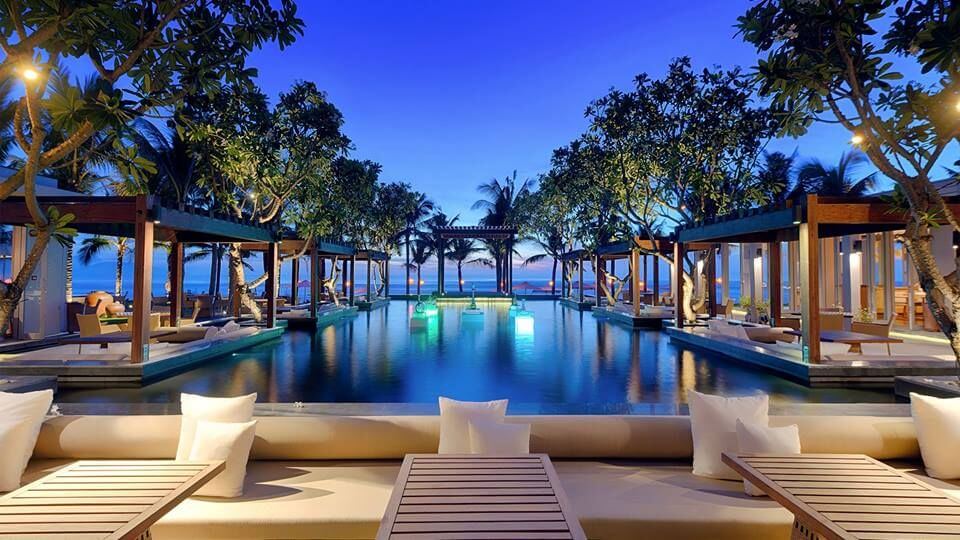 Among the top resort paradises in Asia, Vietnam is popular with long stretch of white sand beach and tropical weather. Vietnam's beaches are surprisingly overlooked. The coastline sweeps in an S-shape from China in the north to Cambodia in the south. Coming to Vietnam to visit beaches, you can not miss a chance to stay in resorts along the beaches, which will give you unforgettable memory. Let's explore 8 best beach resorts in Vietnam travelers should experience, quickly apply for Vietnam visa and enjoy your holiday!
Traveling To Vietnam: Do You Need A Visa To Go To Vietnam?
What type of beach resorts do you like? From extreme luxury to rustic bungalow, Vietnam has it all. Each beach in Vietnam comes with a variety of choice that meets every budget and specific need of travelers. Whatever time of year you travel beaches of Vietnam, you will enjoy dry, sunny weather which is always to be had on either the central or south coast. It also means that whatever tour of Vietnam you choose, you can incorporate in beach time easily enough. What are 8 best beach resorts in Vietnam that travelers should experience?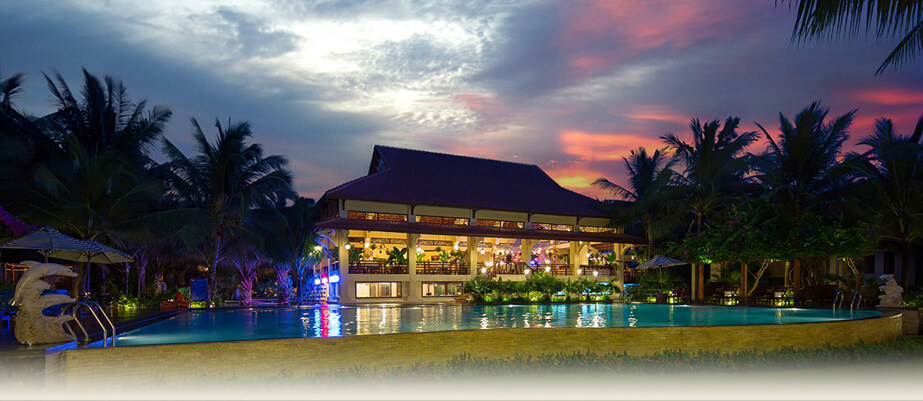 Central Vietnam: best beach resorts in Vietnam
Angsana Lang Co
In February 2017, Angsana Lang Co, along with Banyan Tree Lang Co has been chosen among the Top 40 Best Resorts in Asia by the Condé Nast Traveler – Readers' Choice Awards, becoming the first ever integrated resort in Vietnam to enter the list.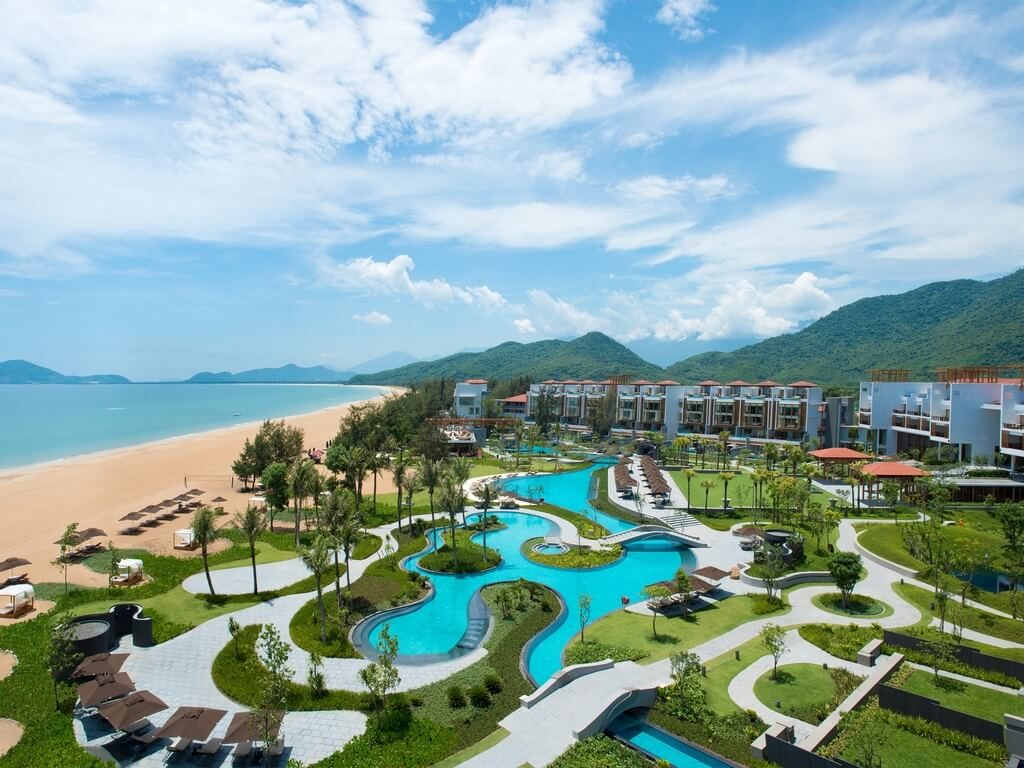 Angsana Lang Co is set in the midst of not one but three UNESCO World Heritage Sites in central Vietnam – the ancient town of Hoi An, the Imperial City of Hue and My Son Sanctuary. All 222 rooms have a contemporary and stylish design with a Vietnamese twist, and views of either the surrounding Truong Son mountains or ocean. Price is from $117 to $137 per night.
Intercontinental Danang Sun Peninsula Resort
Two-time winner of the World's Leading Luxury Resort award, Asia's Best Resort Spa and Vietnam's Best Resort Spa, the Intercontinental is a sprawling resort and spa set above a sparkling private bay.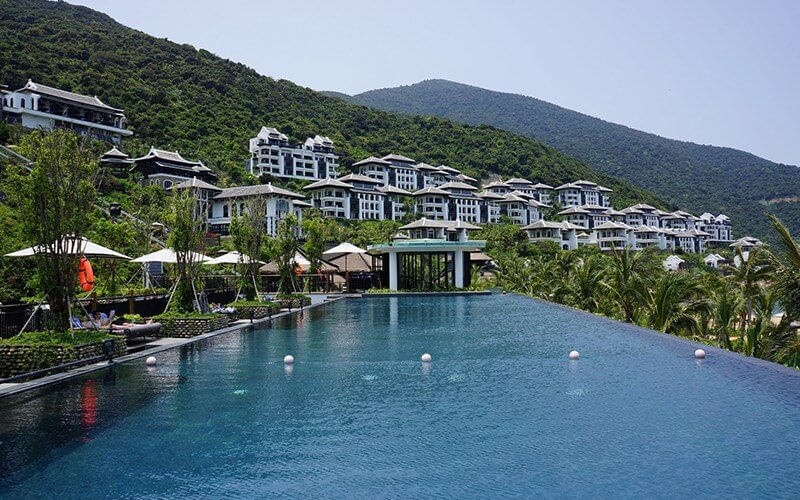 Situated near the beautiful Hoi An Ancient Town and Monkey Mountain, International resort has lavish amenities, discerning butlers and unspoiled views, and that's all without mentioning that the resort's head chef has three Michelin stars to his name. Rooms begin at $440, while the three-bedroom villa will set you back $4,045 a night.
The Nam Hai, Hoi An
Among many luxury beach resorts near the 15th century beach town of Hoi An, The Nam Hai is a good one with 60 one-bedroom villas and 40 pool villas scattered across 35 hectares of tropical gardens and the fringe of Ha My Beach.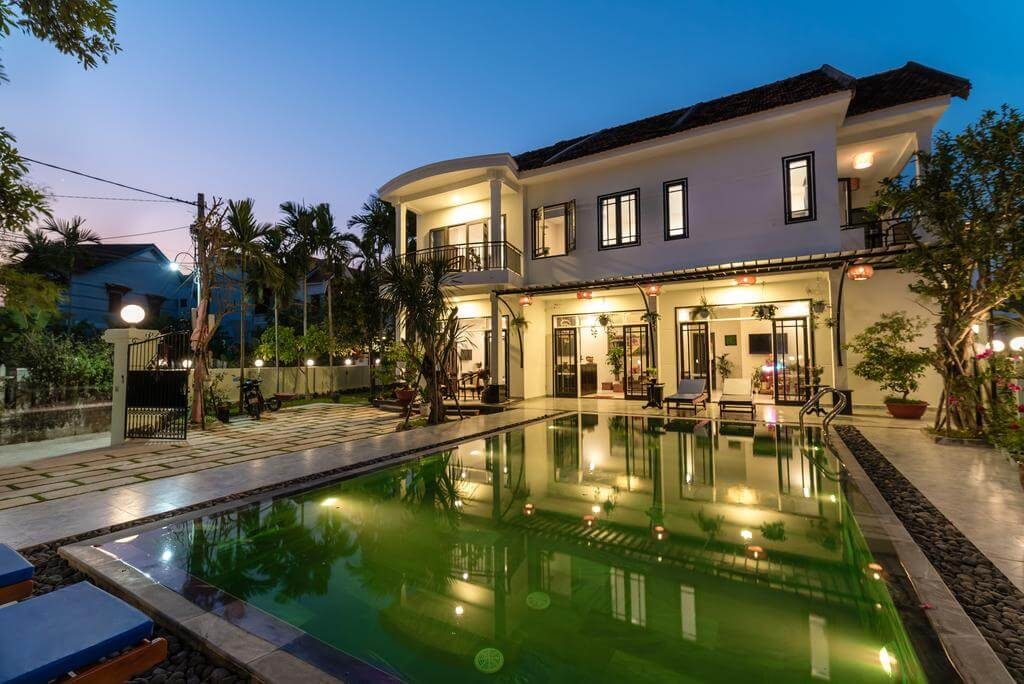 Like many resorts there are infinity pools, spa treatments and a focus on wellness, Nam Hai offers something with higher level: 'Treatment pavilions' that float "like lotus flowers" on the resort's koi-fish filled lagoon is an escape that allows privacy, serenity and the opportunity to relax unlike any other. Rooms range from $619 to $4,101.
South Vietnam: best beach resorts in Vietnam
Six Senses resort Phu Quoc
A white sand beach, a towering mountain and a five-star beach resort between, Six Senses could stand apart from Vietnam's other beach resorts on its location alone. Prioritising sustainability more than any other resort on this list, Six Senses works with the landscape and stunning setting that gives it such a unique quality.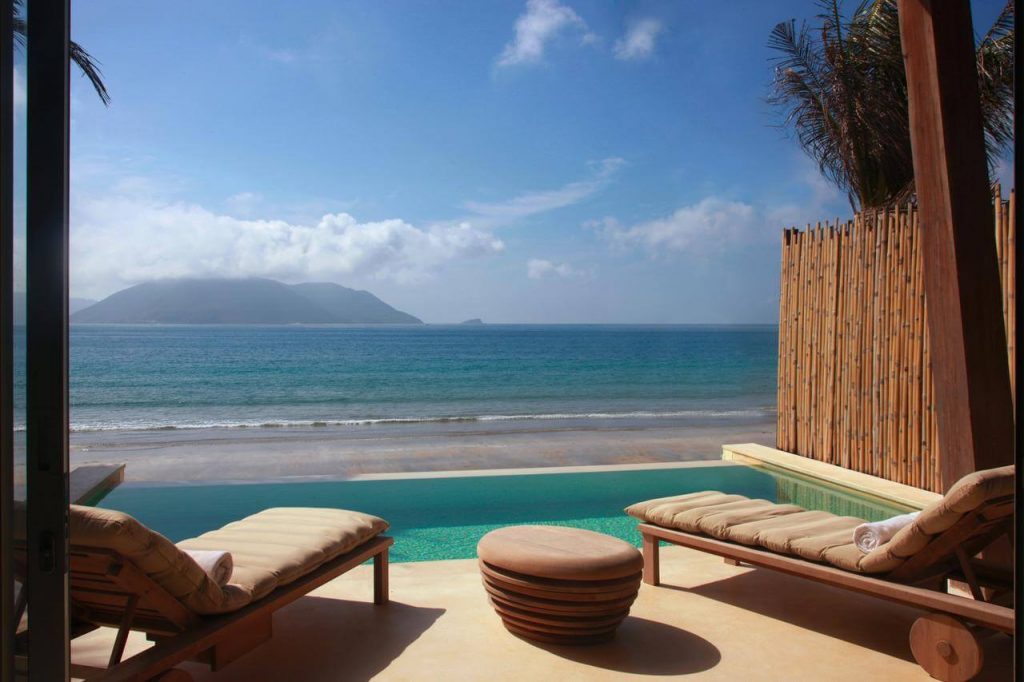 Six Senses resort Phu Quoc was built to offer the most luxurious relaxation possible while prioritising the ecology and sustainability that keeps Vietnam going from strength to strength. Private villas range from $976 to $4,105 a night.
Ana Mandara Ninh Van Bay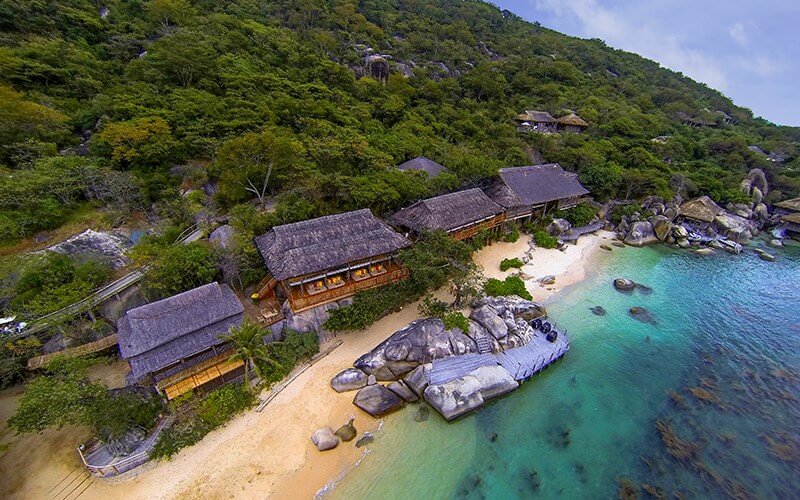 Set between the bay and the bustling street to the town center, its 74 guestrooms, many with beautiful views across the water, offer classic Vietnamese touches. Dining choices include local, regional and international cuisine, presented using the freshest ingredients.
Amiana resort Nha Trang
Overlooking the sparkling waters of the stunning Nha Trang Bay, Amiana is a five-star, award-winning resort featuring 153 spacious rooms and villas, each with garden or ocean views and a private balcony.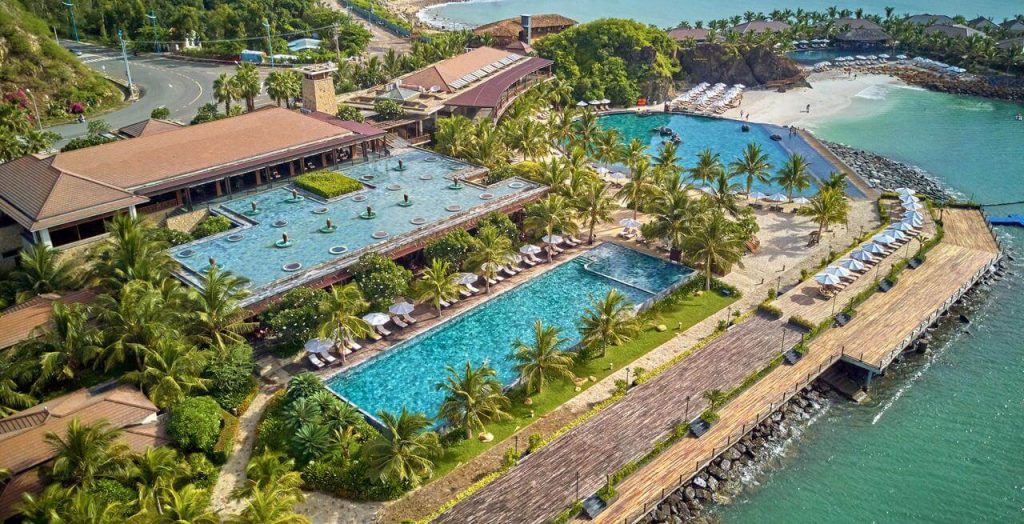 When staying at Amiana Resort and Villas in Nha Trang, you will be easy to go to many sightseeing of this region, such as 6.8 km from Po Nagar Cham Towers and 8.6 km from Thap Ba Hot Spring Center. It takes you from $254 to spend a wonderful night here.
North Vietnam: best beach resorts in Vietnam
Emeralda Ninh Binh
Emeralda Resort Ninh Binh is located in the first imperial capital of Vietnam, Ninh Binh. It takes only 90 kilometers from Hanoi; you will find a more leisurely pace of living.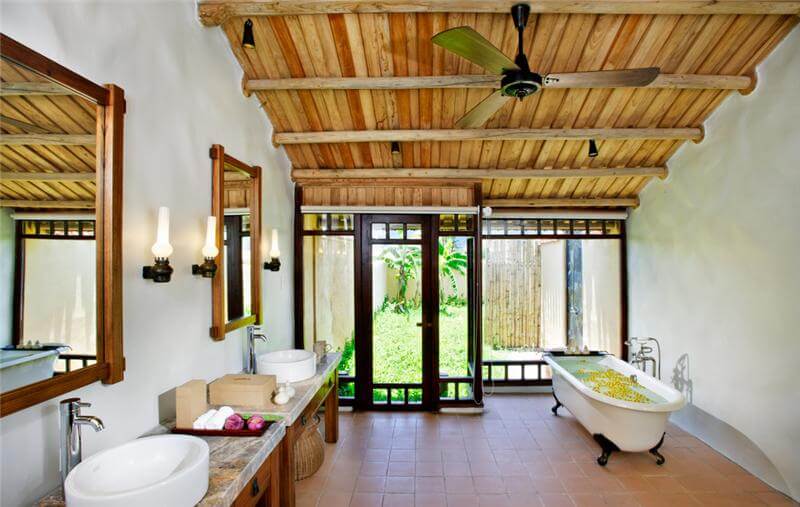 The resort also provides spaciously arranged rooms where guests can relax on private terrace with the peaceful garden scene, supplies many recreational facilities such as spa, fitness center as well as swimming pool and bicycle ride to explore the attractions around. This hotel offers excellent dinning choices at restaurants with a variety of healthy international menus and Vietnamese cuisine. Superb facilities and an excellent location make Emeralda Resort Ninh Binh the perfect base from which to enjoy your stay in Ninh Binh. Price from $106.
Monkey Island Resort in Cat Ba
Located 3.2 km from Cat Ba town and a 30-minute drive from Cat Ba National Park, Monkey Island Resort is a perfect choice for those who are looking to be completely surrounded by nature – be it the sea or the mountain and forest (with monkeys, of course).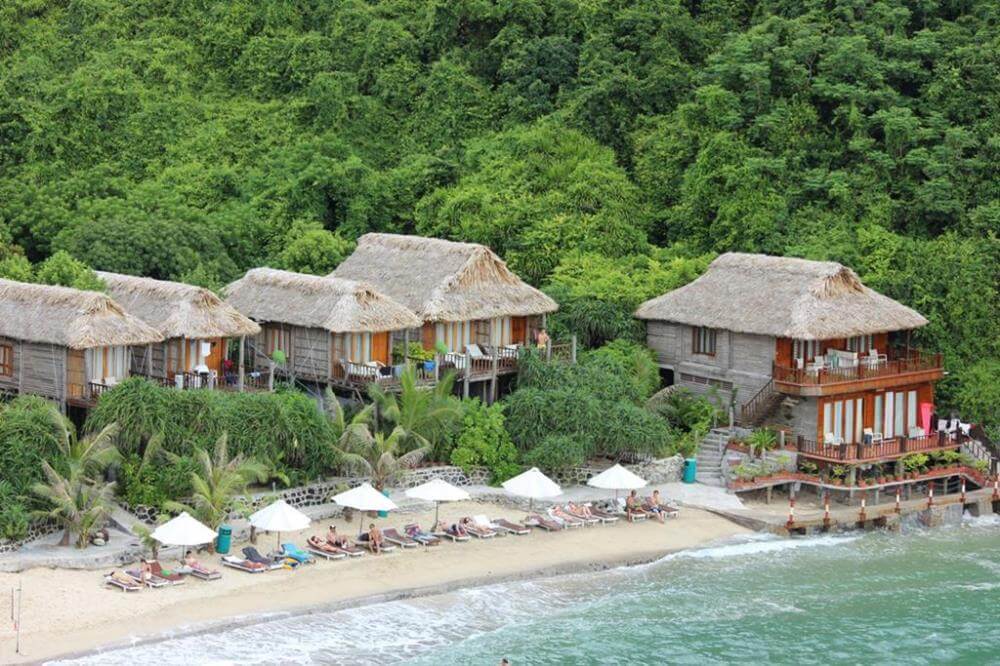 Come to Monkey Island Resort, you will have a wonderful time staying in bungalows, enjoy the fresh air of the ocean, enjoy swimming at the private beach, do kayaking in the bay, swimming, playing football, volleyball or billiard….or you can climb up the mountain for the spectacular view of Lan Ha bay.
It takes you from $50 per night.